There's a chill in the air, and pumpin spice lattes are back. That means it's time for fall fashion! I love fall since it's cooler, crisper, and I can layer it up. Fall fashion is also fairly accesible for a busy mom on the go whether you're apple picking or taking a meeting.
Stretching your wardrobe dollars is essential to making over your wardrobe for fall. Whether you have a closet full of clothes to pull from or need a total makeover these 5 tips will help you stretch your budget much further.
1. Put summer clothes to work.
Pair shorts with tights, layer maxi skirts or dresses with tees and sweaters, and layer cardigans over your favorite tank tops. Forget the rules about white pants after labor day and open toed shoes, you can still wear them!
2. Shop trends and accessories.
Have a small budget? Focus on a few key trends. For instance cobalt blue, mixable patterns, metal tipped shoes, and statement jewelry are huge this season. The best part is that you can find affordable trends at stores like Old Navy, H&M, and Target for huge savings without sacrificing style.
3. Shop end of season sales.
Spring, summer, and early fall clothes will be discounted (often deeply) before the cold air truly hits. Keep an eye on sale racks for items that fit for any season like classic pants, jeans, tanks and tees. You can often find last season's clothing for 70-90% off. (like this tank from Old Navy selling for $2.97!)
4. Build up classic staple pieces.
If you have more cash on hand, or need to really revive your wardrobe consider spending a bit more on classic pieces that will last for years. Choose items like a little black dress, dark denim trouser jeans, a white button down, and a blazer in a great color.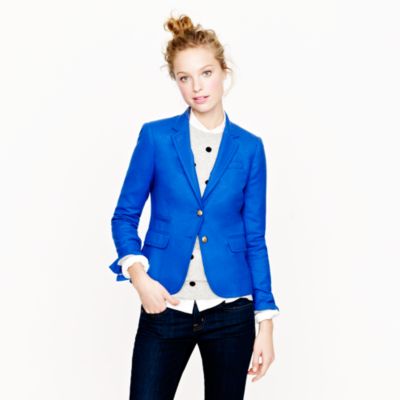 5. Create a fall look book.
When you pull out your fall wardrobe spend some time creating various looks that fit your lifestyle. Whether you're a stay at home parent or tackling boardrooms and bedtime with the same look you can create staple looks that you can build off of. For more on how to create your own lookbook, check out my post with some details and inspiration to get you started.
Tip: Donate or consign anything that doesn't fit or that you don't love. Your closet should be full of clothes that you adore.
For my top 10 favorite fall essentials check out this post from last year.
Looking for fun family activities this fall? Check out my post over at Budgetable (and use their service to help you budget smarter, and save more).
Kelly